Occupational Therapy
This school year St. Gerard's have secured the provision of three Occupational Therapists for two days per week.
Julie Hewitt, Ann O'Hare and Sinead Armstrong joined the therapy team in September this year.
The aim of Occupational Therapy is to support teachers, learning assistants ....and of course the children themselves!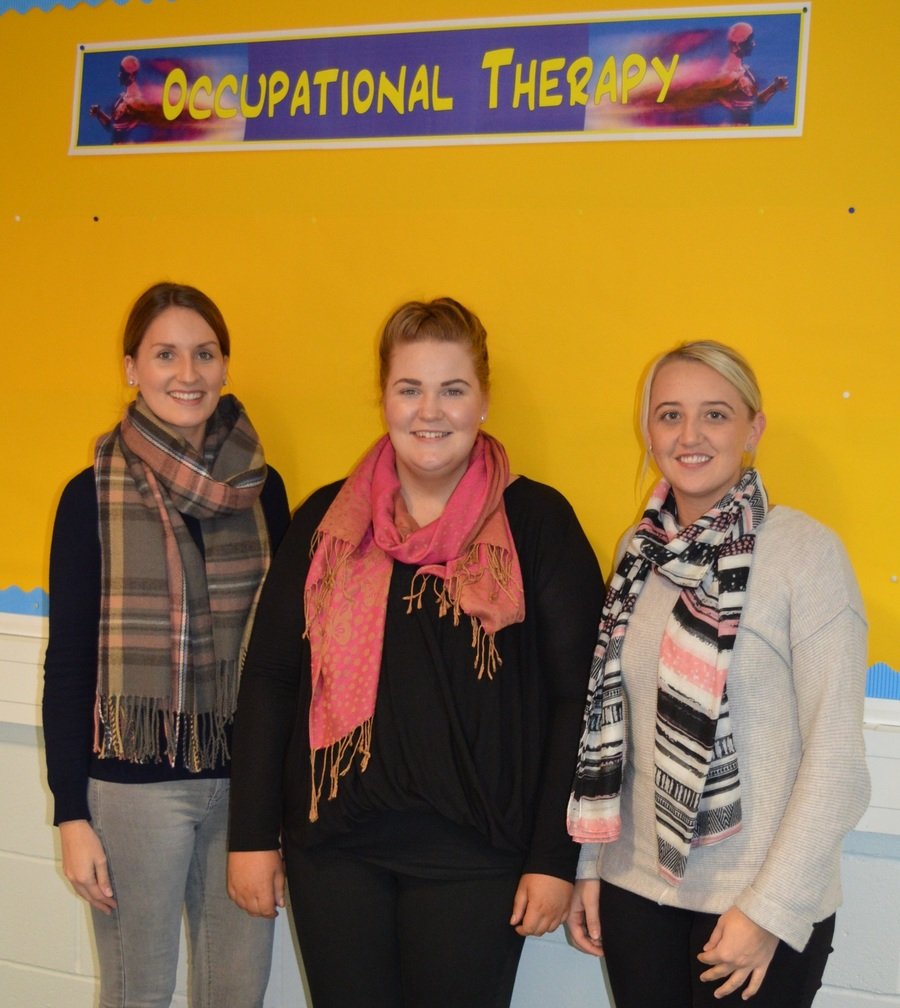 'Our focus is to enable children to fully engage in their childhood occupations of play, being productive in school and self-care. We are doing this through full class groups, individual therapy and a sensory circuit programme. This week we celebrated all that's been achieved over the past few months by getting some of our KS1 children to help us make a handprints 'OT' sign for our new therapy room. It is beginning to fill up with lovely toys and new resources to help us provide a rich therapy programme. It has been so exciting helping to establish this brand new service and we are looking forward to continuing our work to support the wonderful children and staff of St. Gerard's School.'
Occupational Therapy takes a 'whole person approach' to both physical and mental health and wellbeing and enables individuals to achieve their full potential.
It provides practical support that can help people of all ages to grow, learn, have fun, socialise and play so that they can develop and thrive, enabling them to participate in daily life and improve their health and wellbeing in general. Daily life is made up of many activities (or occupations). Occupations for children or young people may include self-care (getting ready to go out, eating a meal), being productive (going to nursery or school or volunteering) and leisure (playing with friends or doing hobbies)
Below are a selection of photographs of our children benefitting from the sensory circuit and developing their fine motor skills.