Welcome to St. Gerard's School and Support Services website.


St. Gerard's is a special school catering for children aged 3-19. It really is a special place. We hope that this website will give you a flavour of our school and the wonderful achievements of our pupils. If you would like to visit and see daily life in St.Gerard's please get in touch by telephoning 02890 600330 or email us on info@stgerardsrc.belfast.ni.sch.uk
A MESSAGE FROM OUR PRINCIPAL
I am very privileged to be Principal of St Gerard's School and Support Services. St Gerard's is a Catholic Co-educational Special School that caters for pupils from the ages of 3-19 with a range of additional needs.
There is much to celebrate and be proud of at St Gerard's. It is within our ethos that every child has a happy, fulfilling and successful life, not just while they are with us, but continuing well into adulthood. Our mission statement: Achieve, Believe and Celebrate encompasses everything we do in St Gerard's in helping our pupils reach their full potential: physically, emotionally, academically and socially.
A major strength of St Gerard's is the commitment and hard work of all staff within the school. They promote a caring, supportive and happy environment that allows children to build self-esteem, a sense of personal well-being and reach their full potential. This allows for your child's educational needs to be effectively met.
We provide small class settings with highly skilled and experienced Teachers and Learning Assistant staff. We work as part of a multidisciplinary team. Allied Health Professionals such as Speech and Language therapists and Occupational therapists are an integral part of our school team. Collaboration between health and educational professionals is vital to ensure each child reaches their full potential.
We deliver a structured curriculum, have a modern and stimulating school environment, and have a focus on doing what is best for our pupils. However, we as a staff do not underestimate the impact and importance of the encouragement that comes from home. I hope that this gives you an insight for our school vision and how we will strive to develop a model of working together; always with your children at the centre of what we achieve now and for their future.
Stephen Ramsey
Principal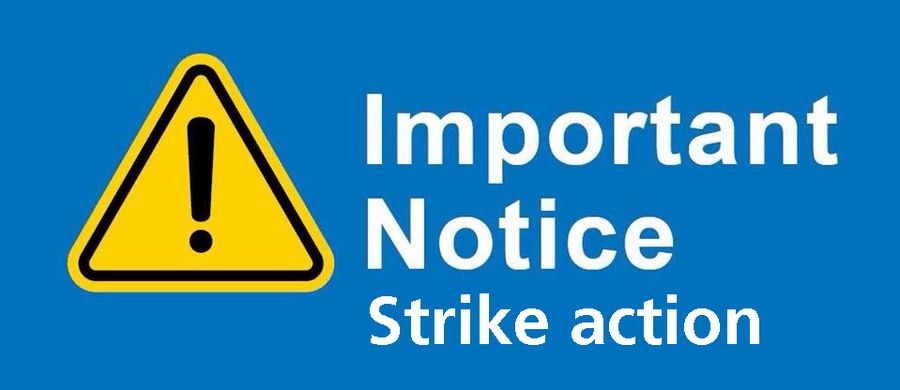 The school will be closed to all pupils
on the morning of
Wednesday 29th November.
This is due to the strike action by the main Teaching Unions
School will be open to pupils from 12.15pm on that day.
Please refer to the letter sent home with your child or on the SeeSaw app.
The school will also be closed to all pupils on
Friday 1st December
This is due to strike action by Unite the Union.
School will be open as usual on Monday 4th December.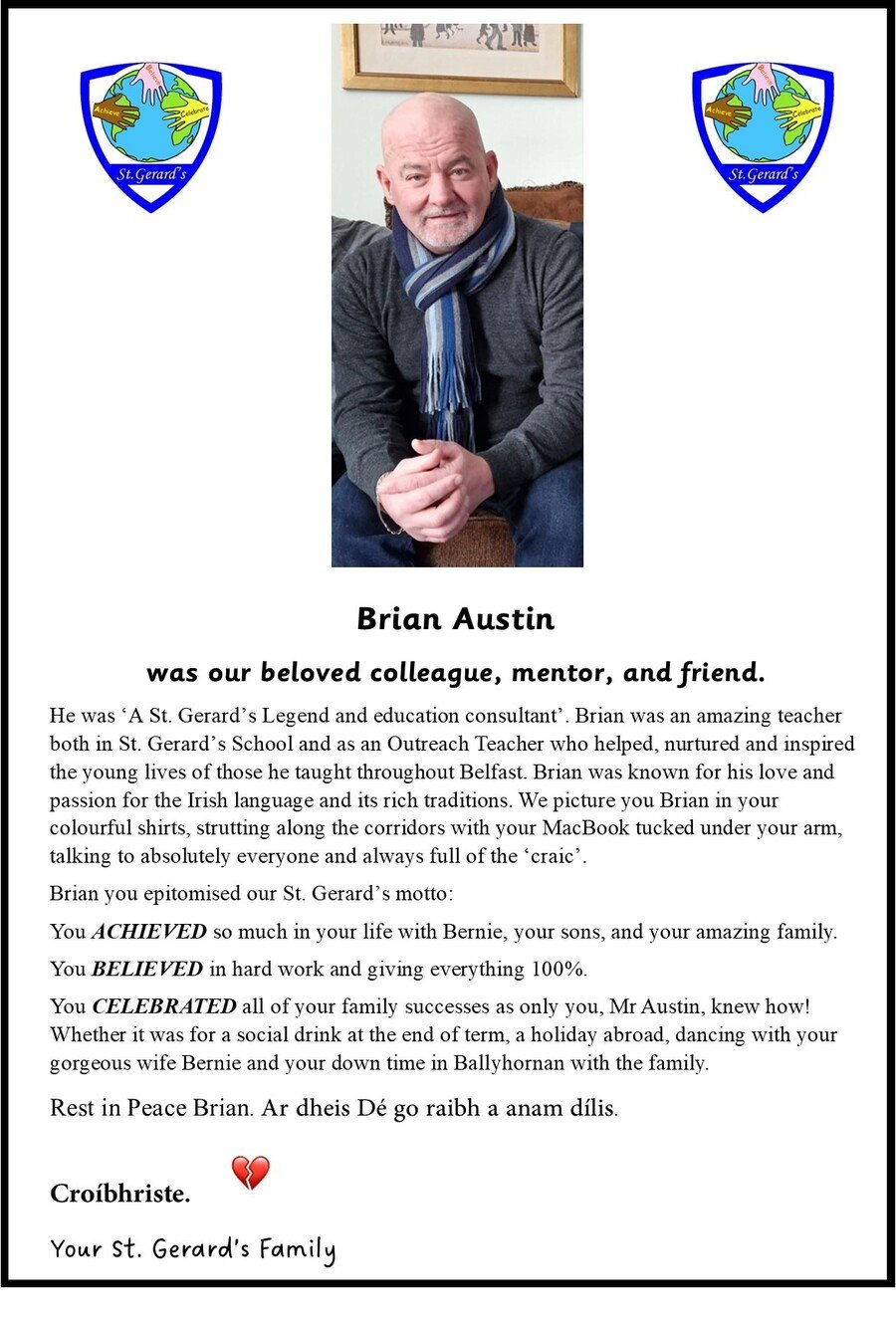 Please make sure your contact details are up-to-date so that the school can contact you directly if we need to.
Please also make sure that you are signed up to our Seesaw app. for personal contact with your child's teacher.
Check out our NEW twitter account for all the latest news.
Latest School Events Events
Christmas Holidays

22

Dec

2023

@ St. Gerard's

School is closed for the Christmas holidays from Friday 22nd December until we return to school on Monday 8th January 2024.
Twitter Error: Could not authenticate you.